never twenty one
Smaïl Kanouté (France)
Never Twenty-one is first and foremost a film* co-directed with Kevin Gay and Henri Coutant denouncing the countless deaths – mainly caused by firearms – among the ostracized youth from the inner city in New York, Rio de Janeiro and Johannesburg.
Drawing from real accounts, three dancers resurrect the words of victims and their families. Through their bodies – all at once sculpture, space for assertion, objects of resilience, also memorials – they tell us of these lives sacrificed in an unavoidable, losing, game. Smaïl Kanouté summons very different physical and musical energies to probe absence, to question the absurdity of the situation, and to pay homage. Never Twenty-one… because their lives still matter.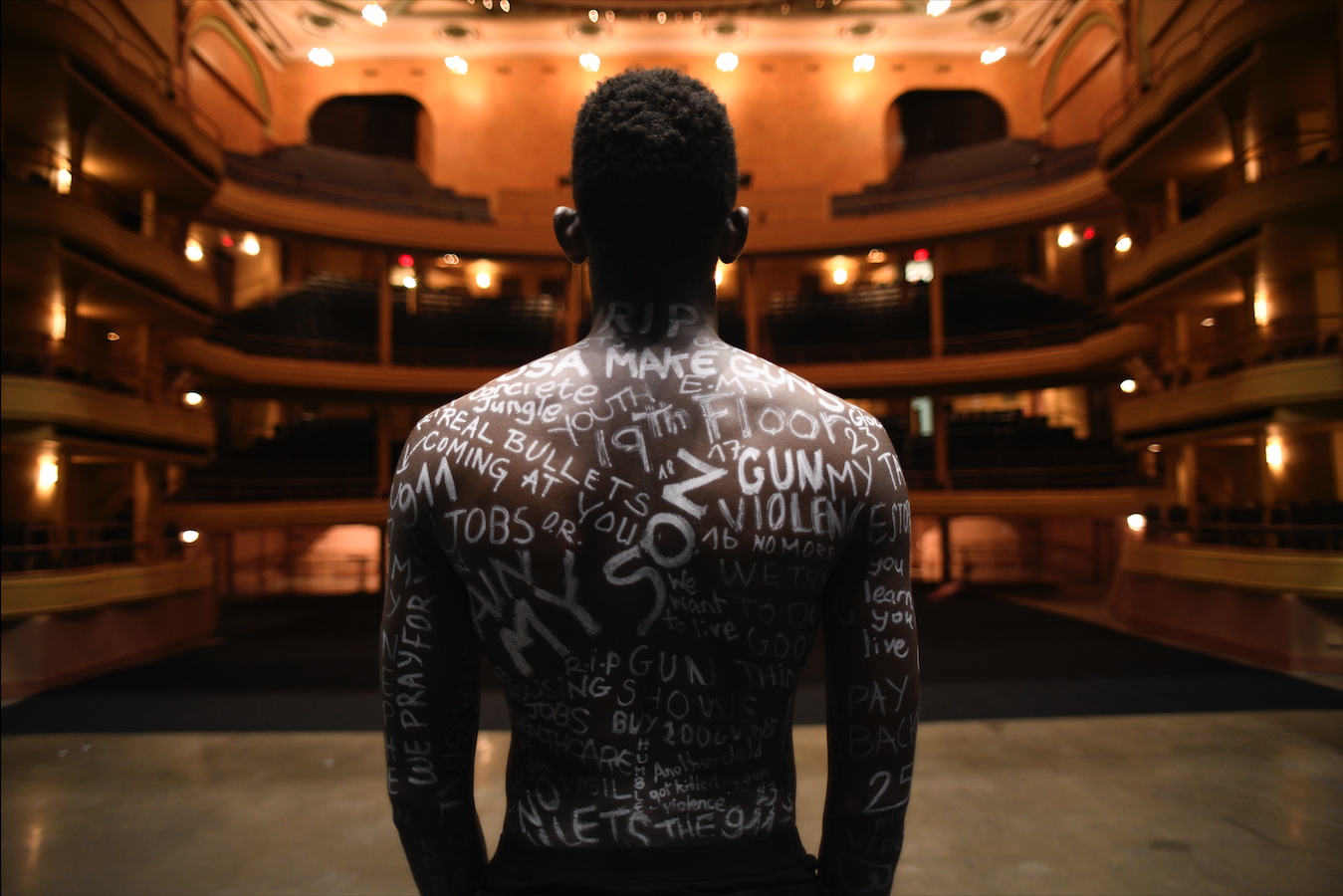 Born in 1986, Smaïl Kanouté graduated from l'École Nationale Supérieure des Arts Décoratifs de Paris. Today, he is a multifaceted artist, impassioned about any new formal dare.
On the fashion and design front, he has had successful collaborations with Xuli Bet, Ewans Mbugua and labels like Doc Martens, Panafrica Shoes… Self-taught on the theatre front, he became a performer for Raphaëlle Delaunay, Radhouane El Meddeb, Jeanne Added, Christin Bela, Epic Empire, Oxmo Puccino. In 2016, Smaïl Kanouté founded his own company to develop performative projects, and made his first piece of choreography, Les actes du désert, in 2019.
Choreography

Smaïl Kanouté

Performers

Aston Bonaparte, Yann "Presher" Brelle, Smaïl Kanouté

Body painting

Lorela Disez

Sound & light design

Paul Lajus

Outside look

Moustapha Ziane

Partners

Espace 1789 (Saint Ouen), Les Ateliers Médicis–Clichy-sous-Bois (93), Visages du Monde – Cergy (95), Rencontres Chorégraphiques Internationales de Seine Saint Denis,
Le Cent Quatre – Paris (75),
Maison des Pratiques Artistiques Amateurs de Paris (75),
DRAC Ile de France
Prizes

Best film (Dance on screen festival - Autriche)
Documentary Prize (Urban film festival - France)
Follow Smaïl Kanouté / Cie VIVONS